Celeteque is a well-known brand for skin care. When I learned that they launched few products under cosmetics section, I was a bit hesitant and reluctant to test their products. Let's admit it, skincare and cosmetics are in the opposite sides of the spectrum. My intuition, however, was to give it a chance and see how well each item goes. Honestly there are products that I am obsessed about but there are some that are complete failure. Let me start with my favorites.
This product claims to provide 12-hour coverage with ingredients that lightens up your skin such as Glutathione, Arbutin, and Mulberry, Collagen Peptide for skin elasticity and firmness, and Tocopheryl Acetate (Vitamin E) that hydrates and nourishes skin. When I bought one, I chose the color Natural since I have fair skin with yellow undertone.
On my first application, I just love how it feels. It's not chalky and after hours it doesn't cake while I wear it. The 12-hour coverage it promised matters since it is very impossible for the type of environment we have and considering it is very humid in Manila. In my experience, I just need to reapply it every 3 to 4 hours depending on my activity. There was a night that I slept and I forward to remove this powder on my face. The following day I was surprised I never get bumps and pimple which I would normally get for other branded powders.
Overall, I love this product and I continuously uses it. As a matter of fact, this was my third purchase and I was able to reach the pan of the powder.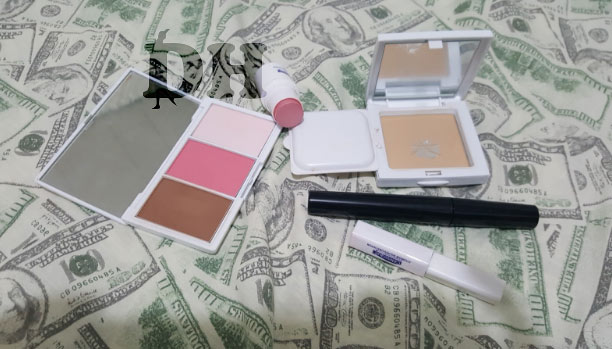 What I was very excited when a cosmetic line was released by Celeteque is the Blush and Contour Kit. My personal choice is the pink one. This kit has a matte bronzer and blush with highlighter. After using this product multiple times I should say it did not meet my expectations.
It tells that it's made of mica that gives skin radiance and clarity, castor oil that fights aging and herbal ingredients that prevent skin irritation.