Two Men Raped a 16-year-old Girl in Quezon City
By DiversityHuman on Tuesday, July 12 2016, 09:36 - News - Permalink
A 16-year-old girl was alternately raped by two men after she felt dizzy due to excessive liquor intake during a birthday celebration in Quezon city.
The girl, whose name was kept confidential for being a minor, was allegedly invited by her ex-boyfriend to attend a birthday party in Barangay Pasong Tamo, Quezon city. She confirmed the invite and went to the venue believing that the suspect would do no harm to her. In the location, the victim was also confident having conversation with the companion of her previous lover. These false assumptions allowed the suspects to easily fulfill their evil plan.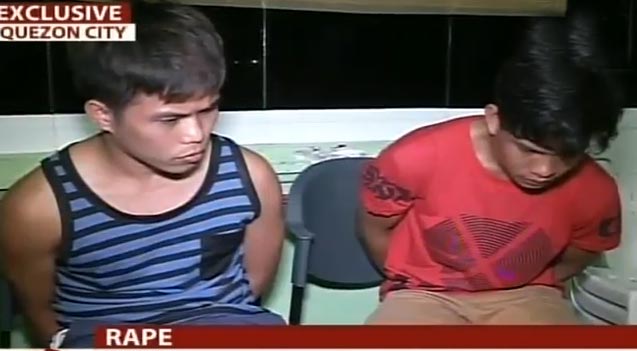 At the middle of the birthday celebration, the girl was already intoxicated which gave the suspects a chance to execute their sexual motives. The ex-boyfriend of the teenager was the first one who sexually abused her while the other man was just staring at them. A few moments later, the second guy started to fondle the girl and decided to participate the molestation.
The mother of the rape victim only learned the incident when a certain concerned neighbor approached her and related the story of the sexual assault. The parent of the girl reported the case to the police who immediately captured the suspects living in the nearby village.
At the police precinct, the suspects fully admitted the crime but they insisted that they were only under the influence of alcohol that's why they ended up raping the 16-year-old girl at the party in Quezon city.
The two rapists identified as Jayson Reyes and Mark Nuñez, 19 years old and 24 years old respectively, will remain under the police custody while awaiting for the proper filing of rape charges from the victim.